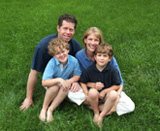 New Patient Information
We are looking forward to seeing you in our office as a new patient. There are a few things we want you to be aware of before you come in for your scheduled appointment.
Perestam Chiropractic P.C. does not accept any insurance. You may be able to send it in to your insurance on your own and they will determine your reimbursement. We are also non-participating provider with Medicare. This means the day of your visit we would expect payment and then we send each visit into Medicare, and Medicare sends a check to you for those visits.
On your first visit to our office, Dr. Alan R. Perestam will spend about an hour or more with you. The visit will consist of a consultation and an adjustment. A follow-up appointment may be set up on the doctor's recommendations. The first visit fee will be around $145.00. Any visits after that should be no more than $75.00.
Thanks again, and if you have any questions please do not hesitate to call.